10 tools that can improve productivity and mental health in shared workspaces
Analysis from Firmspace shows the top tools and habits that can help improve productivity and mental health for office workers in shared workspaces.
 
– GaudiLab // Shutterstock
Lauren Slagter
Worker productivity in the U.S. reached a 74-year high in the aftermath of the COVID-19 pandemic, according to data from the Bureau of Labor Statistics. Many people want ways to do their jobs more efficiently while prioritizing their mental health and maintaining a work-life balance.
With that in mind, Firmspace analyzed surveys, research, and Product Hunt for tools and habits that can improve productivity and mental health when working in shared workspaces.
Productivity—measured by how much of a good or service a worker produces in an hour—spiked in the aftermath of the two most recent U.S. recessions. Productivity peaked in the second quarter of 2021, following the 2020 COVID-19 recession, and settled closer to pre-pandemic levels at the end of 2022. Part of the reason for the productivity spike is that the total number of hours worked dropped during the recession, and worker output did not drop as steeply, according to the BLS.
From 1950 to 2018, worker productivity increased 299% while median household income increased 152%, according to BLS data. The disconnect between a tripling of output and wages only growing half as much shows workers are not fully benefiting from increasing their productivity.
Employers need to be involved in creating working conditions and a culture that fosters productivity and mental health. There are steps office workers can take as well. Read on for 10 tools that may help boost productivity while keeping your mental health in mind.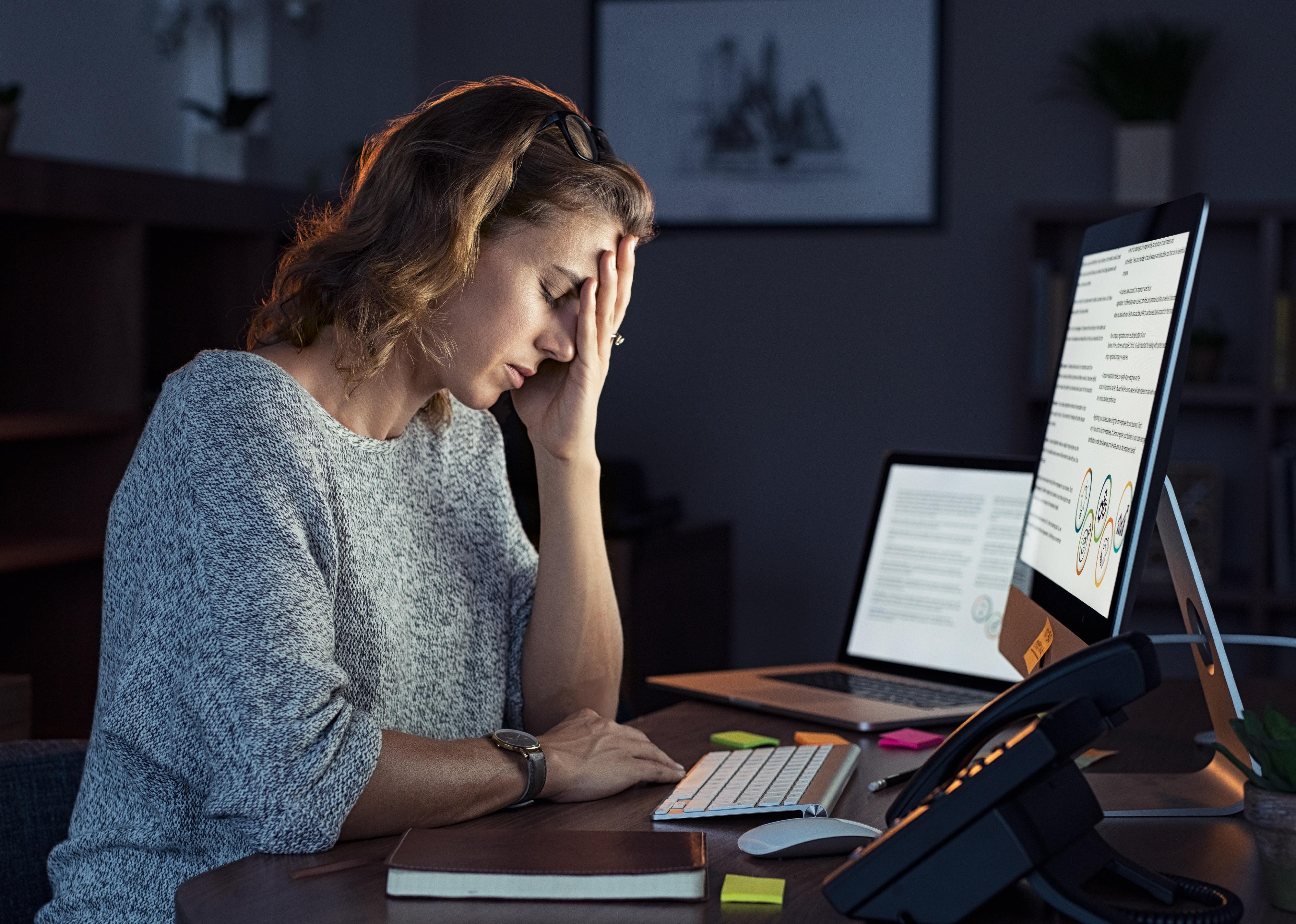 Ground Picture // Shutterstock
Assess burnout risk
It can be helpful for workers to assess how their jobs affect their mental health before making changes to their routines and work approach in a shared workspace. The Burnout Index offers insights into workers' current level of burnout risk and work engagement. The free, 14-question online quiz asks about workers' emotions, experiences, and perceptions of their work, drawing from research on a four-dimensional model of burnout and work engagement.
The results provide ratings of burnout risk level and work engagement level on a scale of 1 to 6. Those two dimensions are combined to place people into one of four mental zones: engaged, strained, bored, or burned. The anonymous survey asks about respondents' age and gender, and respondents do not need to provide an email address or other personal information to see the results.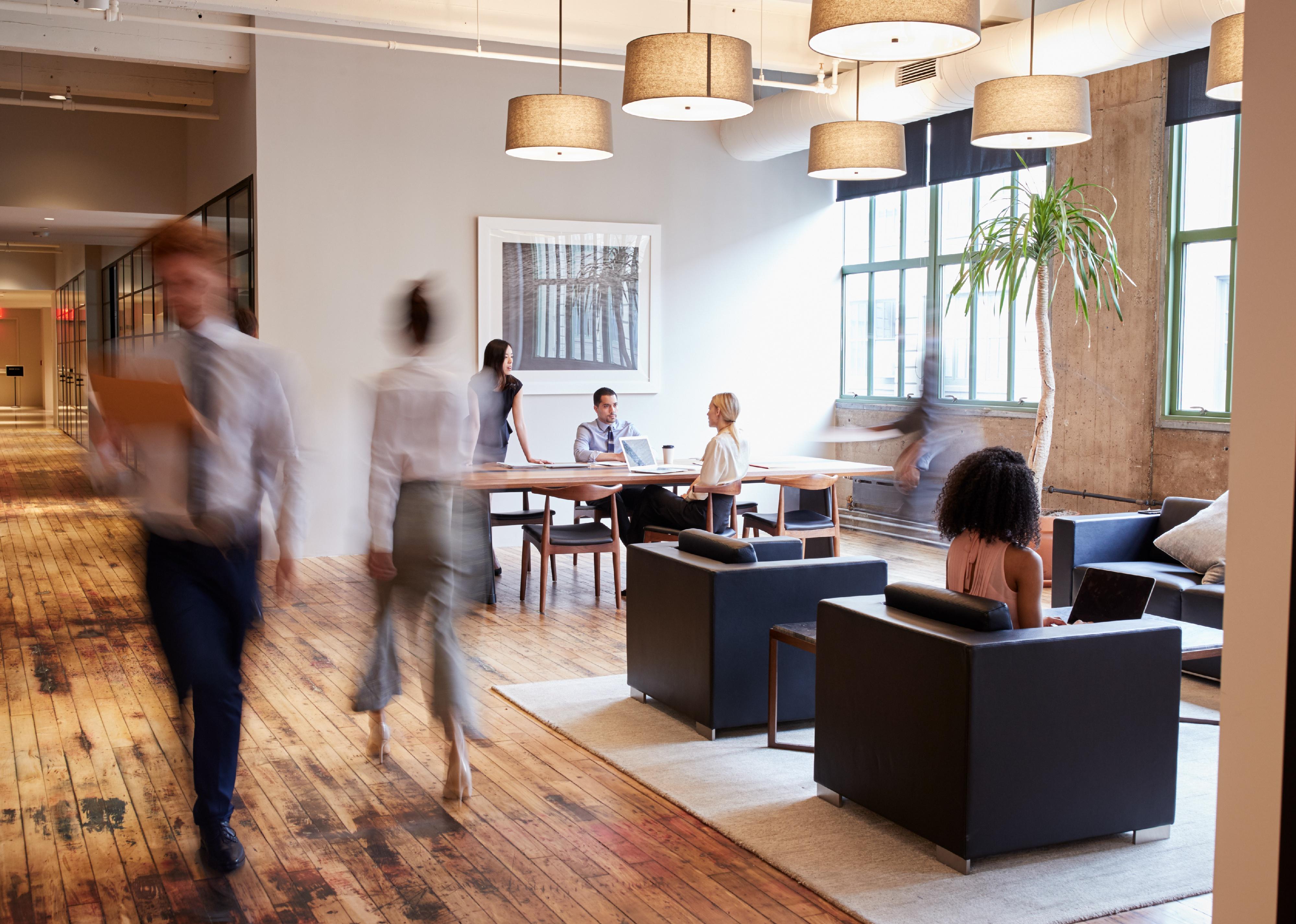 Monkey Business Images // Shutterstock
Join a coworking space
For remote workers, independent contractors, and office workers looking for a change of scenery, there are benefits to joining a coworking space compared to other types of shared workspaces. In 2015, researchers found people who belonged to coworking spaces rated their level of thriving at work at nearly 6 on a 7-point scale; this is at least one point higher than the average for people working in regular offices.
To better understand why workers thrive in coworking spaces, the researchers interviewed coworking space founders and managers and surveyed several hundred people working in coworking spaces in the U.S.
They found three themes among people who use coworking spaces: they see their work as meaningful and feel like they can be themselves while working; they have more job control, including flexible hours and the structure of an office when they want it; and they feel part of a community by participating in a communal workspace that doesn't feel forced.
Nattakorn_Maneerat // Shutterstock
Schedule a virtual coworking session
Virtual coworking communities like Flow Club and Focusmate offer structure and accountability to help workers stay productive, whether they're in a shared workspace or working remotely. People sign up for a virtual session where they gather with other members and share the tasks they hope to complete. Members spend most of the session doing their own work—with their web cameras on for accountability—and a timer keeps the group on track. In the final minutes, the group might debrief and celebrate their accomplishments.
The premise is that workers will be more productive by committing to a session in advance, clearly stating goals, engaging in focused work for a pre-set amount of time, and having a like-minded group to hold each other accountable.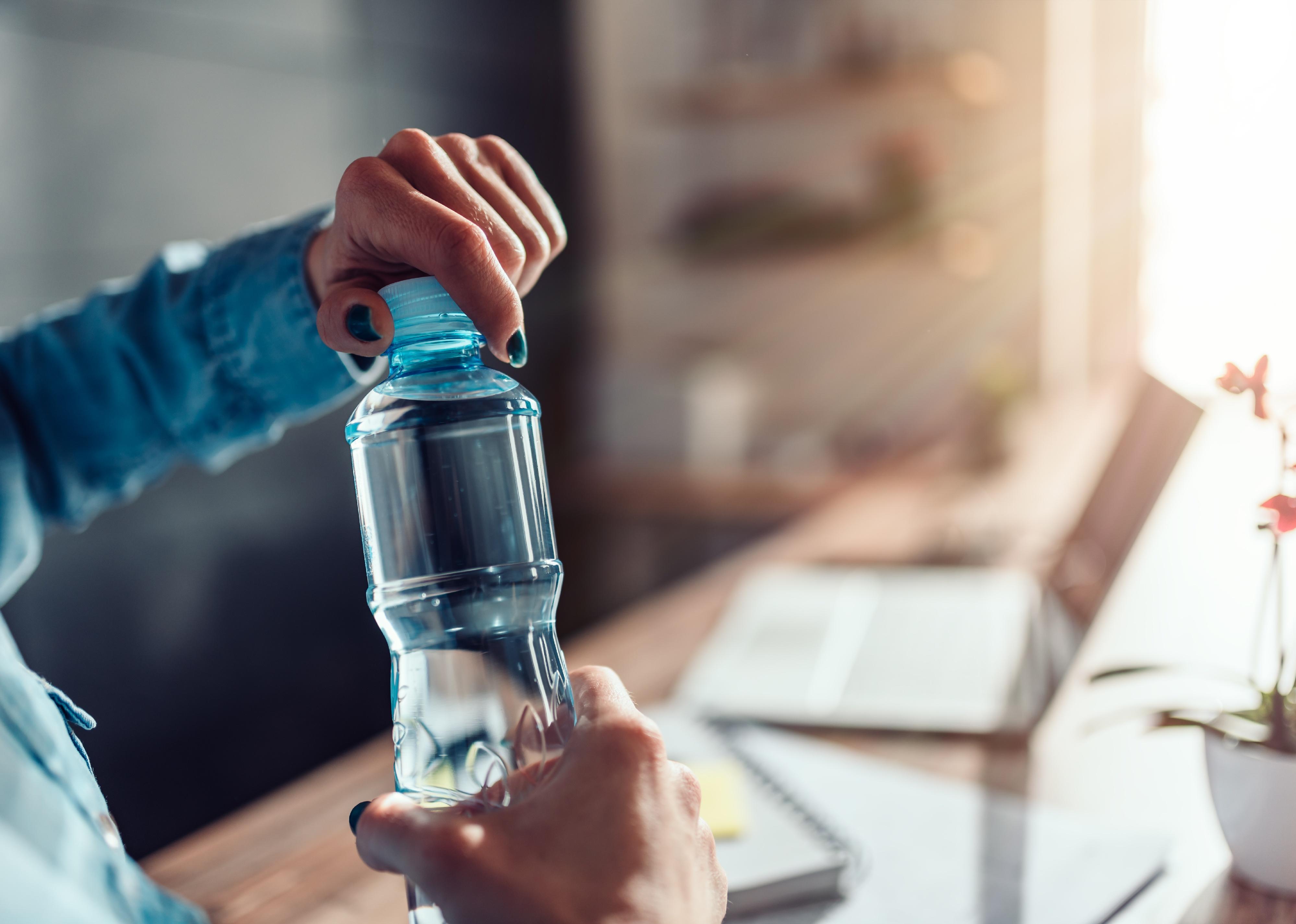 Zivica Kerkez // Shutterstock
Build self-care habits
The Whole: Self-Care Habit Builder app can help workers develop healthy habits that benefit them in a shared workspace. The app prompts users to log how they're feeling and share gratitude; it also sends reminders for habits like drinking water, getting better sleep, and doing breathing exercises to help with anxiety. Created by the people behind The Happy Broadcast Instagram account, the Whole app is free, with options to purchase upgrades.
fizkes // Shutterstock
Talk to a peer counselor about work stress
When navigating a stressful work situation in a shared workspace, talking to a trained peer counselor can help. Empower Work offers free and confidential support from peer counselors via text or video chat. The peer counselors are working professionals who volunteer and complete 20 hours of training. They can help people think through ways to respond to difficult work situations like toxic workplaces, health concerns, personal conflicts, and questions about leadership decisions.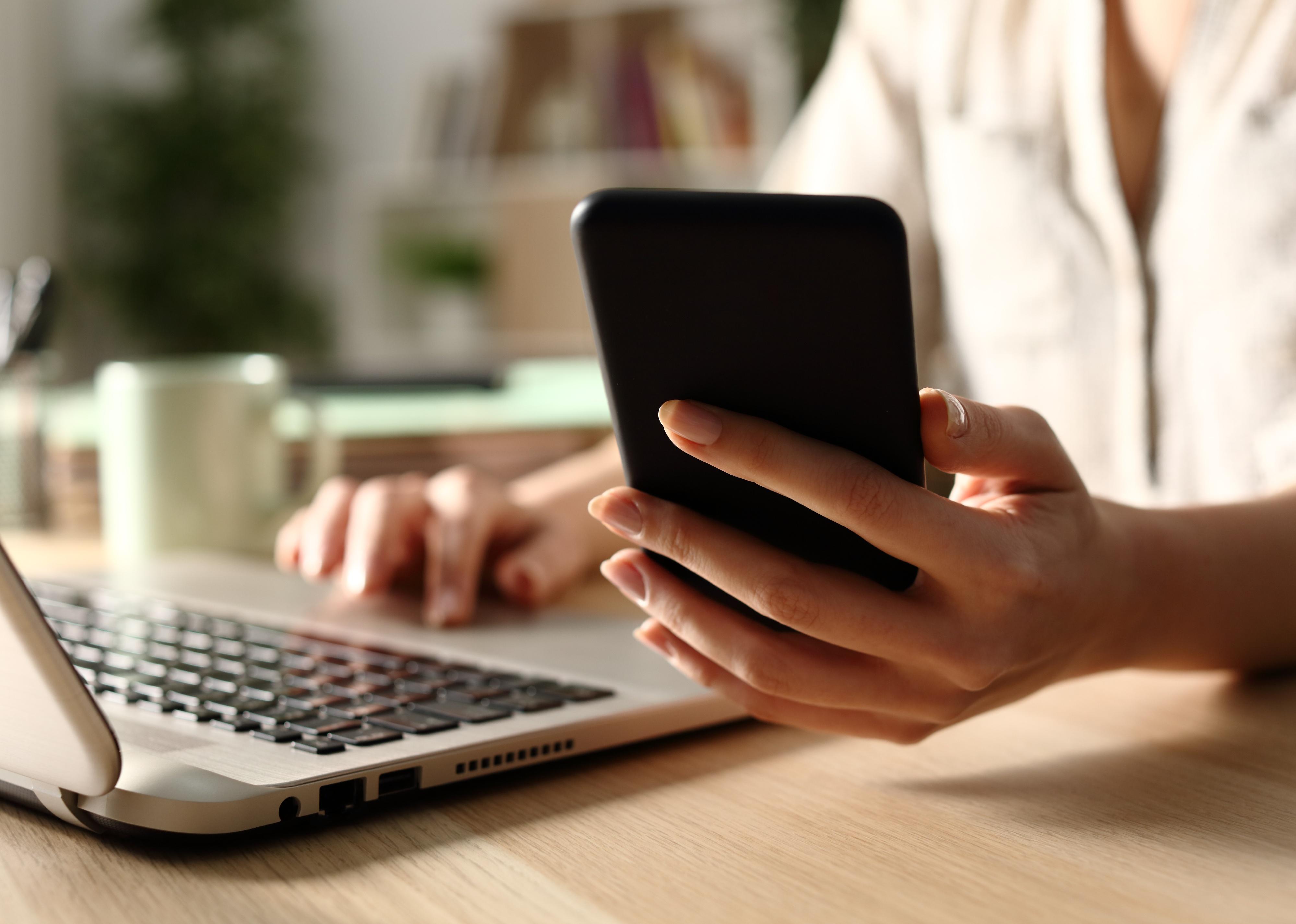 Pheelings media // Shutterstock
Set boundaries for online and in-person interactions during the workday
Small distractions during the workday can add up to lost productivity. A national representative survey of more than 1,000 full-time workers commissioned by CareerBuilder in 2018 looked at the top productivity killers.
Cellphones and texting took the top spot, with 50% of workers saying this disrupted their work. Lower on the list was nonwork-related internet surfing (39%), followed closely by social media (38%). In a shared workspace, co-workers can also be distracting, with 42% of people saying gossip, 24% saying noisy co-workers, 23% saying co-workers dropping by, and 10% saying co-workers putting calls on speakerphone killed their productivity.
To avoid these distractions, for at least part of the workday, workers can set boundaries like putting cellphones out of sight, logging out of social media, and letting co-workers know when they need "do not disturb" hours. Time-tracking apps like RescueTime offer insights into how workers spend their time and where they get distracted.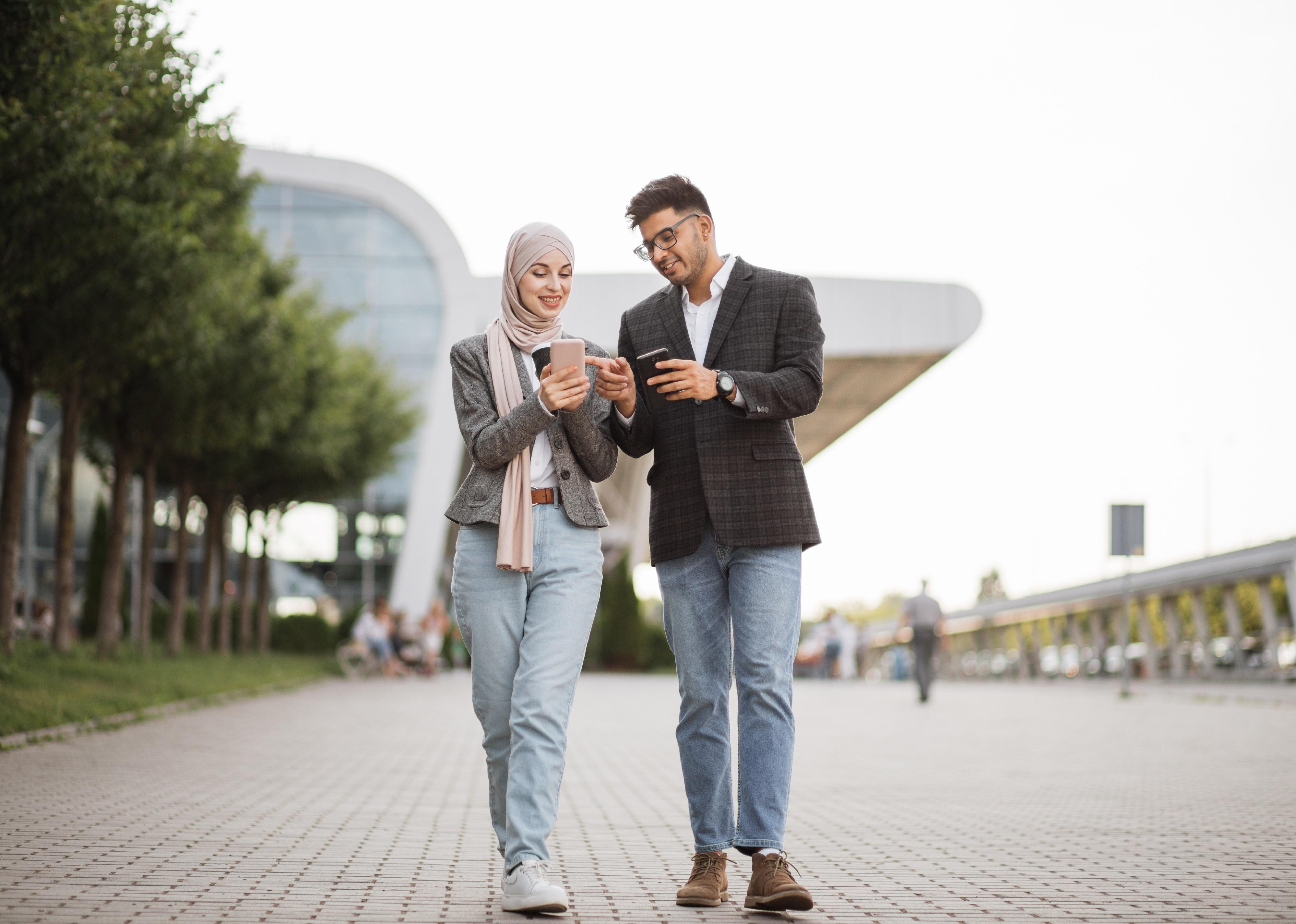 SofikoS // Shutterstock
Go for a walk
Taking a walk during the workday has numerous benefits in terms of both mental health and productivity. A 2015 study found workers who started taking a 30-minute lunchtime walk three times a week reported improved enthusiasm, greater relaxation, and reduced nervousness at work. A 2014 study, which used four experiments to determine whether walking boosts creativity, found people were more creative during and after taking a walk. In a shared workspace, workers can coordinate group walks to build camaraderie while gaining the other benefits of taking a break to walk.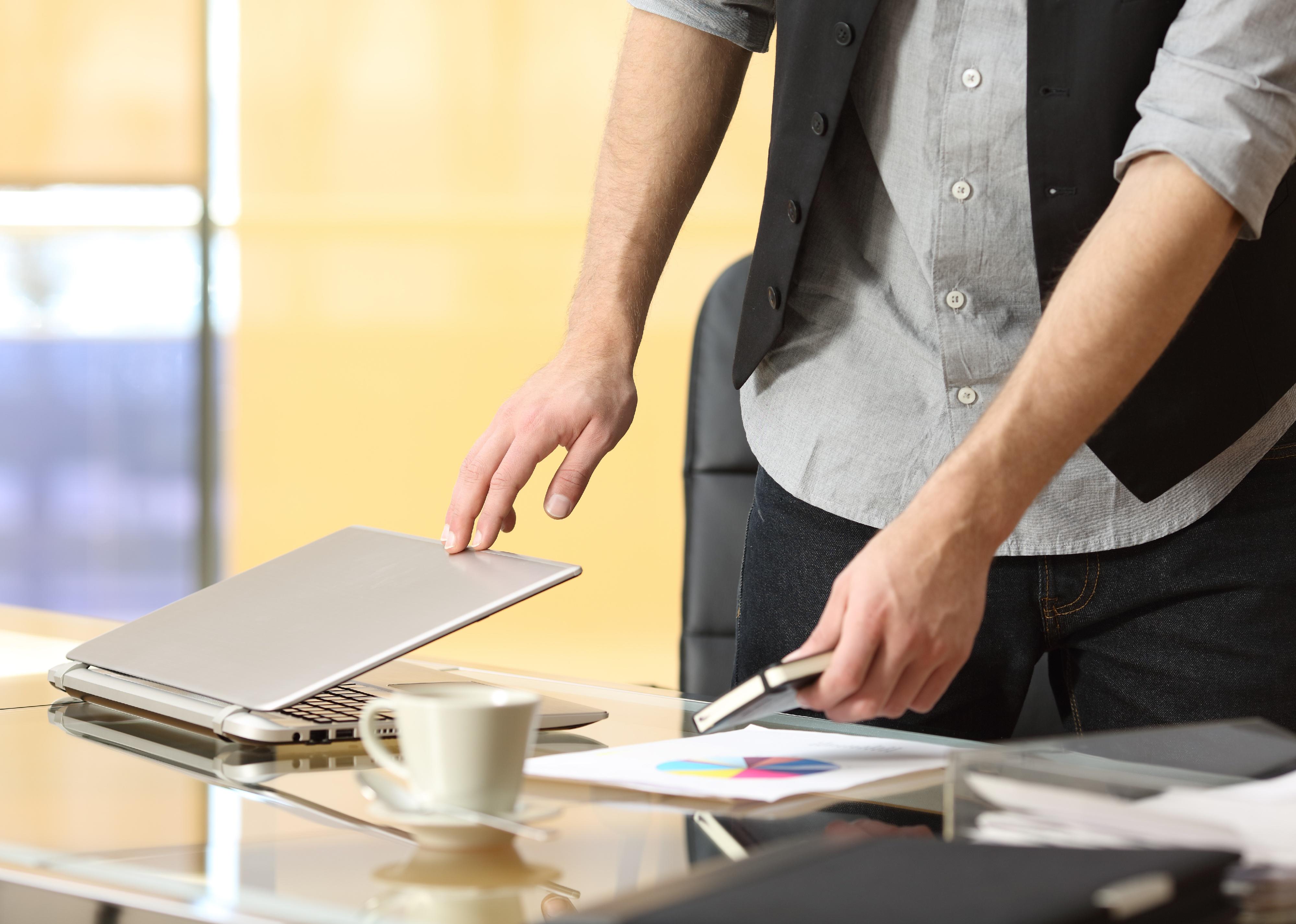 Antonio Guillem // Shutterstock
Set boundaries between work and nonwork hours
The 2022 Surgeon General's Framework for Workplace Mental Health and Well-Being report notes the importance of respecting boundaries between work and nonwork time to maintain work-life harmony. By limiting work-related digital communication outside of set working hours, workers can fully rest and focus on other aspects of their lives. Workplace leaders can model this practice, and all employees in a shared workspace can set the expectation that they will not always be reachable by email or text.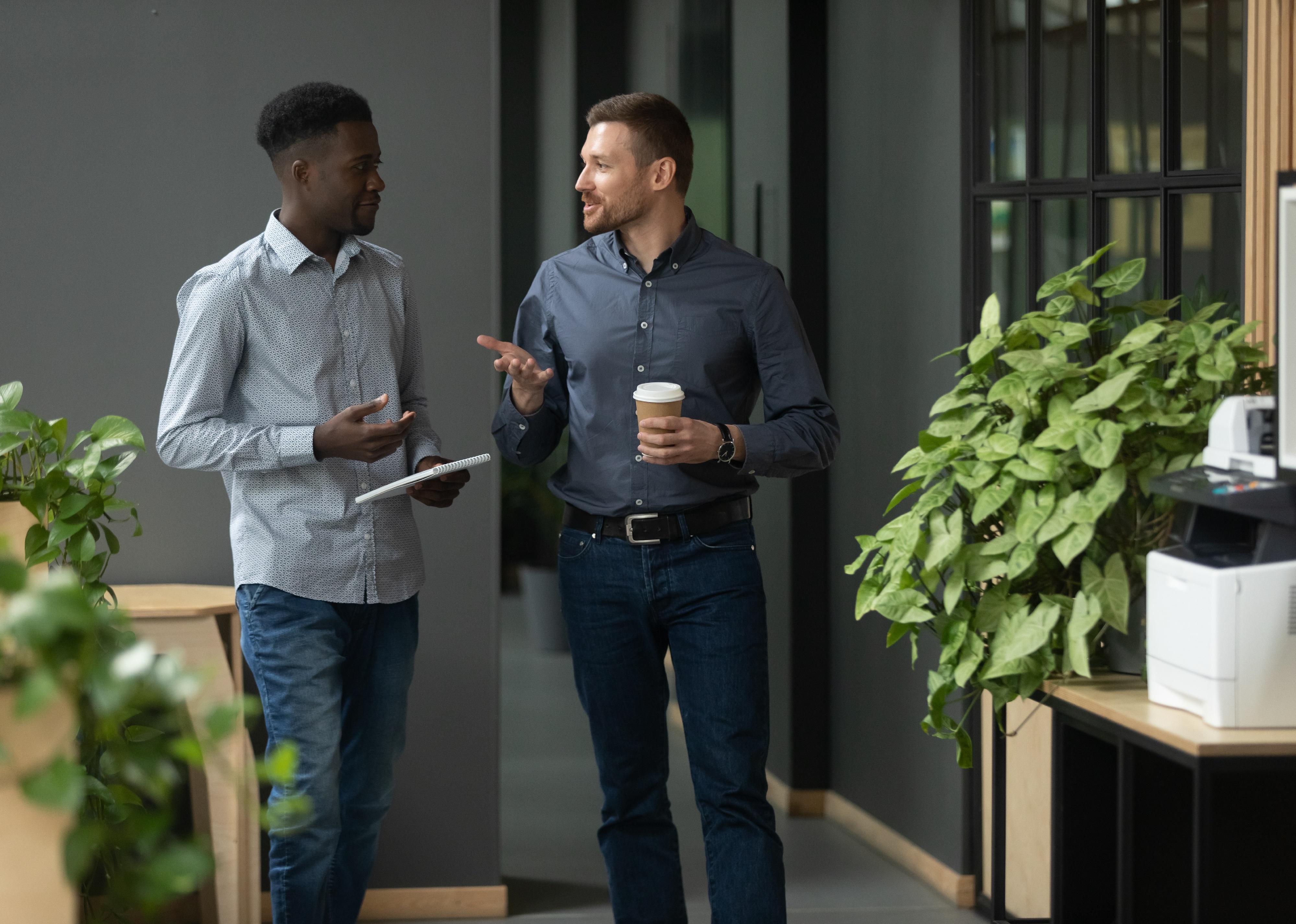 fizkes // Shutterstock
Communicate with employer about mental health
In the wake of the COVID-19 pandemic, about 5 in 7 workers (71%) said their employer is more concerned about the mental health of employees now than in the past, according to the American Psychological Association's 2022 Work and Well-being Survey.
More workers are talking about their mental health as well, according to Mind Share Partners' 2020 representative survey of full-time workers. Nearly two-thirds of respondents said they talked about their mental health to someone at work in the past year, helping reduce stigma and encourage people to seek treatment when needed. Continuing the conversation about mental health in shared workspaces can ensure workers get the support they need.
NicoElNino // Shutterstock
Use project management tools to track progress
Project management tools like Asana and Trello help break down larger projects into individual tasks and to-do lists that can be shared across teams in a shared workspace. Seeing all the details of a project in one place can improve productivity, promote collaboration, and reduce stress.
This story originally appeared on Firmspace and was produced and
distributed in partnership with Stacker Studio.



10 tools that can improve productivity and mental health in shared workspaces
#tools #improve #productivity #mental #health #shared #workspaces